CEO Brian Goldner says that at Hasbro, "our hearts go out to the many victims of Hurricane Sandy." For good measure, they are also including 10,000 Hasbro toys and $100,000 in disaster relief support. The cash went to three organizations: the American Red Cross received $50,000, and World Vision and Feeding America received $25,000 each.
The American Red Cross will use the money to continue providing relief to families displaced by the hurricane. World Vision will use their share to distribute cleaning kits to folks dealing with water and wind damage to their homes. Feeding America intends to use the money to "provide food to the areas hardest hit by the storm," according to Hasbro's press release.
When Hasbro CEO Brian Goldner "sends his heart out" with the $100,000, he does so before returning home to whatever château his total compensation of $23,153,471 in 2010 affords him, according to his executive profile Mergent Online's report. (Read Hasbro vice president of community relations Karen Davis' IP profile).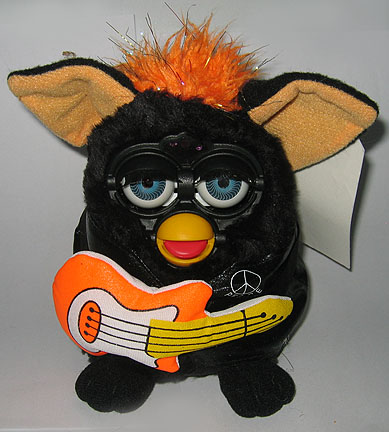 If $100,000 is how much it costs, Goldner could "send his heart out" darn near a hundred times if he gave up his stock awards in 2010 alone. Relative to the type of money this guy is worth, it costs him about as much to do this as it would for you or I to go to the store and pick up one of his company's idiotic Furbies.
Giving them the benefit of the doubt, Hasbro's site boasts at least six years of solid philanthropy, starting with a pledge of $3.5 million in 2006 through their Childrens' Fund to disabled and ill children. They have participated in a slew of other cool projects since then.
This does not excuse the use of natural disaster, poverty or good will toward kids as an opportunity to promote their plastic tchotchkes. This simply does not qualify as philanthropy as far as I am concerned.
Dismiss the following as a retentive "peas on one side of the plate, mashed potatoes on the other" argument if you prefer, but perhaps we should expect corporations who give to at least delineate between when they are doing that and when they are promoting their products.